Life with dogs creates so many fun and health benefits as well! After some time, stronger bonds are built between you and your pets and you start treating them like a family member! So, if you love your cute dog and want to do it all for his safe and healthy lifestyle, then a DIY dog house is a big essential! It may be built indoor or outdoor for regular naps and to take a rest after long playing sessions! Moreover, it provides the ultimate protection to your dog also from severe seasonal conditions like snow, rain, wind and extreme temperature!
So, if you are serious about the instant installation of a DIY dog house or kennel then go through this article to learn about how to build a dog house like a pro and also to know all about the benefits of a separate, safe and dog-friendly shelter!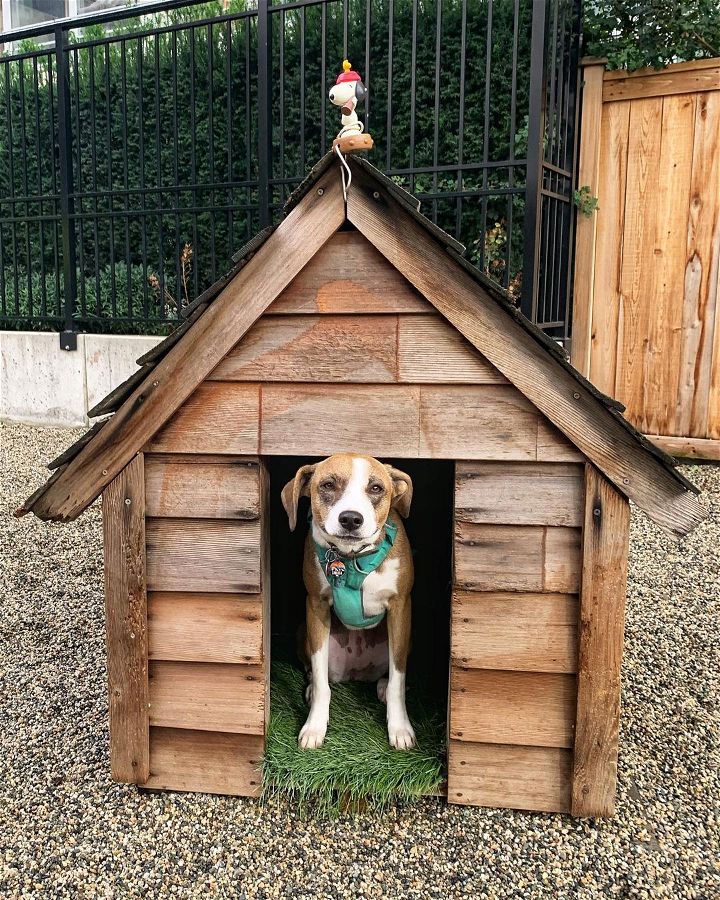 How to Build a Dog House – Step-by-Step Instructions:
When it comes to building a custom house for the dog then may have lots of design and size choices built to provide certain different benefits you want for your pet friend! If you building your own ones, then you can add or remove custom features to maximize the comfort of your dog!
First, you can choose the size of the dog house and it will wholly depend on the type of your dog breed! Choose the right size in which your puppy can easily stand, sit and sleep and next you can start adding the features to transform it into a personalized pet space provided all benefits for a preferred dog lifestyle!
Next, It comes to deciding the perfect location! It will depend on whether your puppy is interested in outdoor play or your big dog really likes to enjoy at outdoors! So, by knowing the interest of your dog breed, you can easily finalize the location, maybe a chic indoor space or a spacious open outdoor or patio! However, you can choose a multi-story dog house also to house different dogs in one place at the same time!
Things to Keep in Mind:
Decide the location like indoor and outdoor and just choose the location that is ideally suiting the conditions.
Measure the decided space and then choose the size of the dog's shelter to provide all decided benefits!
Finalize the design of the dog house with features providing all the listed comforts to your dog, like a veranda, patio, door, dog bowl feeding station, and bed etc!
Next, make a list of the supplies and gather your materials and tools to start doing the construction work!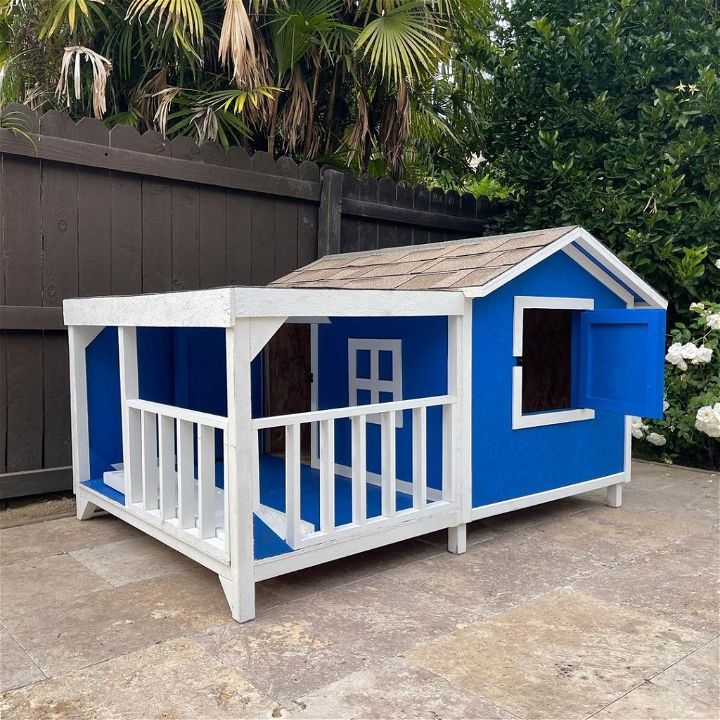 Find Dog House Plan:
Are you puzzling at finalizing the dog house design? There are various dog house designs are available on the internet to choose from that will suit different budgets, spaces and dog sizes! So, if you are have now gone through the process ever then you can check out there the DIY Insulated Dog House Tutorial that provides step-by-step instructions to build a safe and comfortable dog house like a pro!
Materials:
1/2″ Plywood
2x4s Ripped in Half for Design Framing
4′ x 8′ Sheet of 3/4″ Thick Insulation
Paint
Stain
Custom Embellishments and Accents
Tools:
Miter Saw Stand Plan
Miter Saw
Infinity Miter Saw Blade
Infinity Table Saw Blade
Armor Tool Pocket Hole Jig
Woodpeckers Speed Square
Woodpeckers Straight Edge
Woodpeckers 12″ Square
Titebond Thick and Quick
Braid Nailer
Triton Track Saw
Titebond III Wood Glue
Itunes Bluetooth Hearing Protection
Following this guide will help you build the best wooden insulated dog house that will amaze the audience and dog lovers for sure!
Basic Steps to Build the Insulated Dog House:
First Decide the Size and Take Measurements.
Build the Design Frame using Ripped 2x4s.
Install Insulation.
Cover the Frame Solid with Plywood
Install Hinged Plywood Tilted Roof
Paint and Personalize in the Way you Like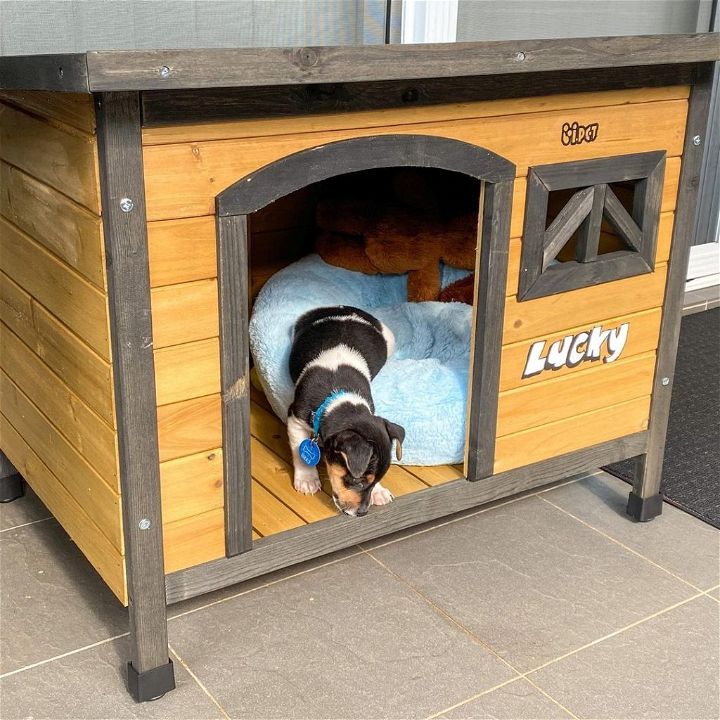 DIY Wooden Insulated Dog House Features:
It is unbeatable in design, visual appeal, comfort and also in the price tag!
It will provide enough space to easily house 1 or 2 small puppies and you can easily install the 2 dog beds and bowls also inside!
This is here a lift-top dog shelter that comes with the hinged tilted roof! You can lift it easily up to get instant access to the whole inside of the dog house!
The hinged roof will really rock to pick and place in the dog bowls and other luxurious! Moreover, It will make it easier also to collect the dog poop and to clean the whole inside easily and quickly!
The tilted roof will not let the rainwater or snows retain on the roof and will be easy to clean also!
The added insulation will moderate the inside temperature for safe and comfortable inside living!
So, this dog house design qualifies all the features to be easy on maintenance, to live longer than the rest of mass-produced and provides all the comfort to your dog also!
The finished size can be any that you will decide!
Advantages of a Dedicated DIY Dog House:
Getting a separate dedicated space for your furry friend will provide several different benefits! Some most important ones are given below!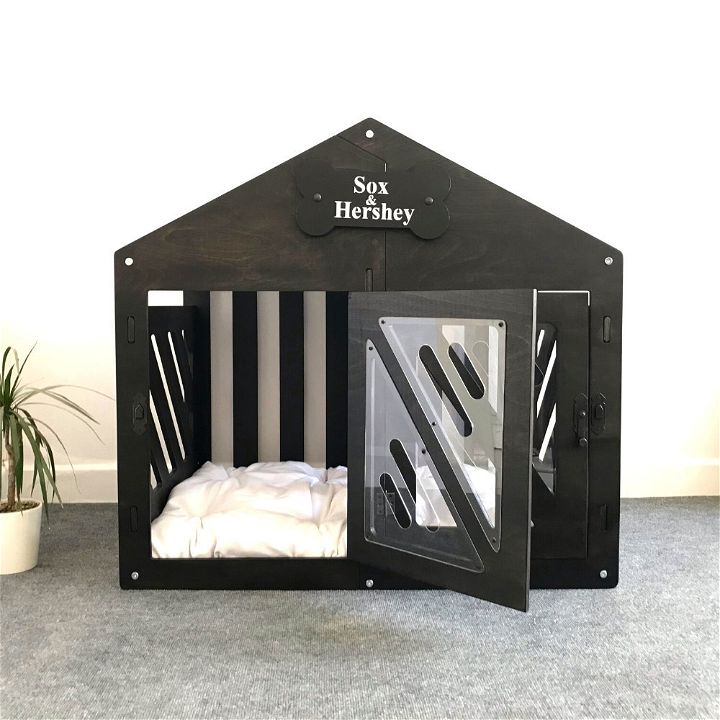 Protection:
A well-built and insulated dog house will provide protection to your dog against various seasonal factors and severe conditions like storms, winds, snow, rain and heat! Moreover, it will make them safe also from potential predators!
Comfort:
A separate residence will always be the most prior space for your dog when he gets tired of the long outdoor running, jumping and playing sessions! So, it will be the only protected space to take a nap or a rest! So, an insulated house will maximize comfort by moderating the inside temperatures!
Luxury:
The dog house will make it easier and comfortable for your dog to eat, sleep, and poop as well while being in a safe and comfortable environment, this will definitely make him live the luxury!
The Space That Only Belongs to your Dog:
Along with a great sense of security and protection, a dog house will also make your dog happy by being a respectable owner of his own place! So, he can have a great time when not with you!
Things to Add to Idealize the Dog House:
Once you build a decided dog house and you can still make cool additions to make it ideal! The things are listed below that you should definitely consider adding to the dog house!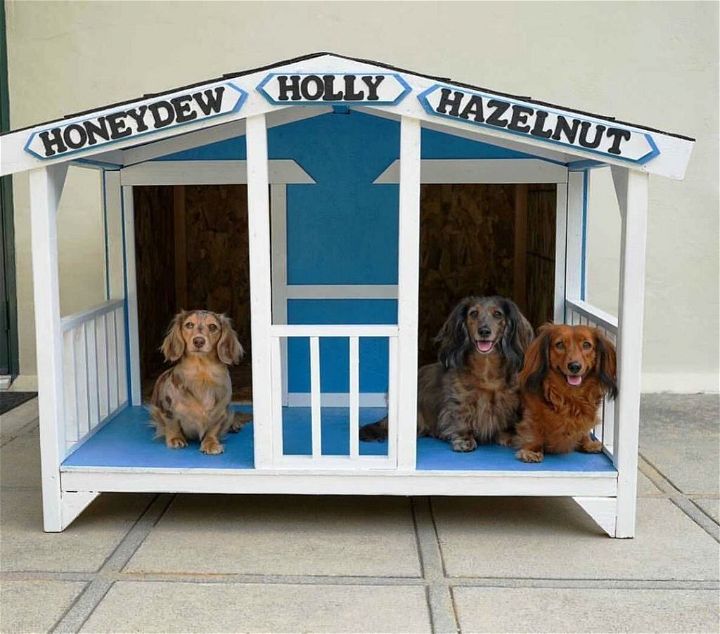 A Dog Bowl Stand:
Add a dog feeding station to the final completed dog house for easy feeding of your dogs! Moreover, it will also prevent your dogs from creating a big mess and will make it easier to feed food and water to your dogs on a height level comfortable for eating!
A Dog Rope:
Must add the exterior of the dog house with some kind of hooks to fasten the dog rope! It will limit your naughty dog to live in a particular area so he can't interfere in any of your important tasks! Moreover, will it prevent aggressive dogs to bite others! Moreover, it will not allow your dog to enter the neighbors home or garden!
A Dog Bed:
Make your furry friend's sleeping and napping time more enjoyable by adding a comfortable dog bed! It may come with a mattress or cushion to be soft and warm to sit and sleep on! Install a dog blanket also over the bed in winters to not let the wild chills tease your dog!
Ventilation and Sun Protection:
Install an awning for the dog for sun protection and do install the windows for perfect ventilation in summers! So, there will be great air circulation maximizing the summer comfort of your dog! Moreover, the awning provides protection against the colder winter climates also!
Painting and Decorating:
Paint the finally completed dog house for a brilliantly beautiful, colorful and cheerful appeal! Next, personalize it by decorating it with dog-related decors like dog bone signs and also with dog paw symbols! You can even use stencils and stickers to do so! Adding a dog nameplate will be a great idea too!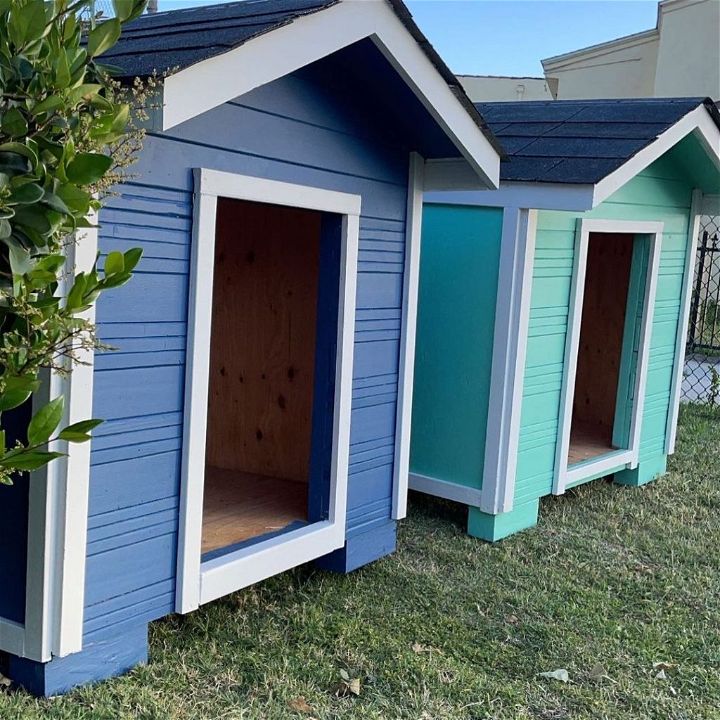 A Veranda:
Install a patio or veranda too to the dog house so, he can enjoy the outdoor weathers like raining, snowing, and winds while still being in the house! It will provide added outdoor shelter to your dog!